Bids & Quotes
Responding to Bid Requests is a top priority.
We will help you meet your deadlines with timely and accurate quotes.
Architectural Solutions
Design Assistance
Zesbaugh can help at the design stage with innovative products and experienced project managers. Let us help you!
Service & Repairs
Commitment to our customers extends beyond the initial installation.
That is why so many businesses return to Zesbaugh decade after decade.
Our Products & Services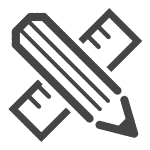 Zesbaugh, Inc.
We are a Specialty Commercial Subcontractor & Distributor locally owned and operating in the Pacific Northwest since 1956. Zesbaugh continually strives to provide Leading Edge Products to the Construction and Architectural Communities. We are proud to have teamed with industry leaders and suppliers to ensure our jobs get done safely, within budget, and on time!